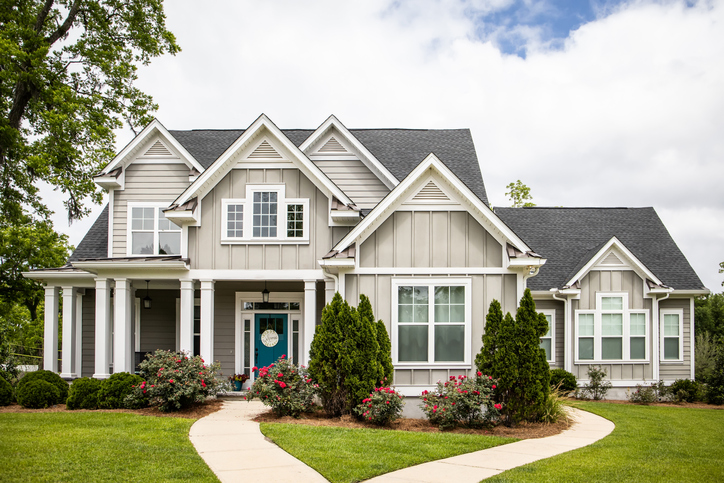 With many people spending more time at home due to COVID-19, homeowners are taking a closer than usual look at their surroundings, both inside and out.  Now with the summer months upon us, we are enjoying more time outside and maybe crave a few updates and changes.  During stressful times beautiful outdoor surroundings can bring solace to you and your family.
But if you intend to put your home on the market the main draw to buyers when first laying eyes on your soon-to-be-sold home is "curb appeal" or how it looks from the street.  If you can draw potential owners in with the first glance, you are far more likely to get them in the front door and convert to a buyer.  A professional interior designer can keep you from making costly mistakes and knows what trends buyers are looking for. As a single source interior design firm, Carole Lee Interiors provides both design services and complete general contracting to provide you with turnkey solutions for your projects.
Here are a few things we are available to help you with to improve the curb appeal of your property.  And, who knows, after you have completed all of these gorgeous upgrades you may want to keep your home after all.
Landscaping: Trimming your shrubs so perspective buyers can see the house.
Pressure washing:  Clean your siding, driveways, walkways, patios and decks.
Exterior Painting: Adding a fresh coat of paint to the front door or the entire house.
Outdoor lighting: Installation of updated porch fixtures and walkway lighting.
Outdoor Accessories: Order management of planters, porch and patio furniture
Masonry: Redo walkways with flagstone, brick, concrete or hardscaping.
Construction & Remodeling: Make your front porch larger or add a deck.
Roofing:  Cleaning or repair any problems with your roof.
We are now back open, fully operational and welcome the opportunity to give your home a refresh.  Give us a call today.  Happy summer!