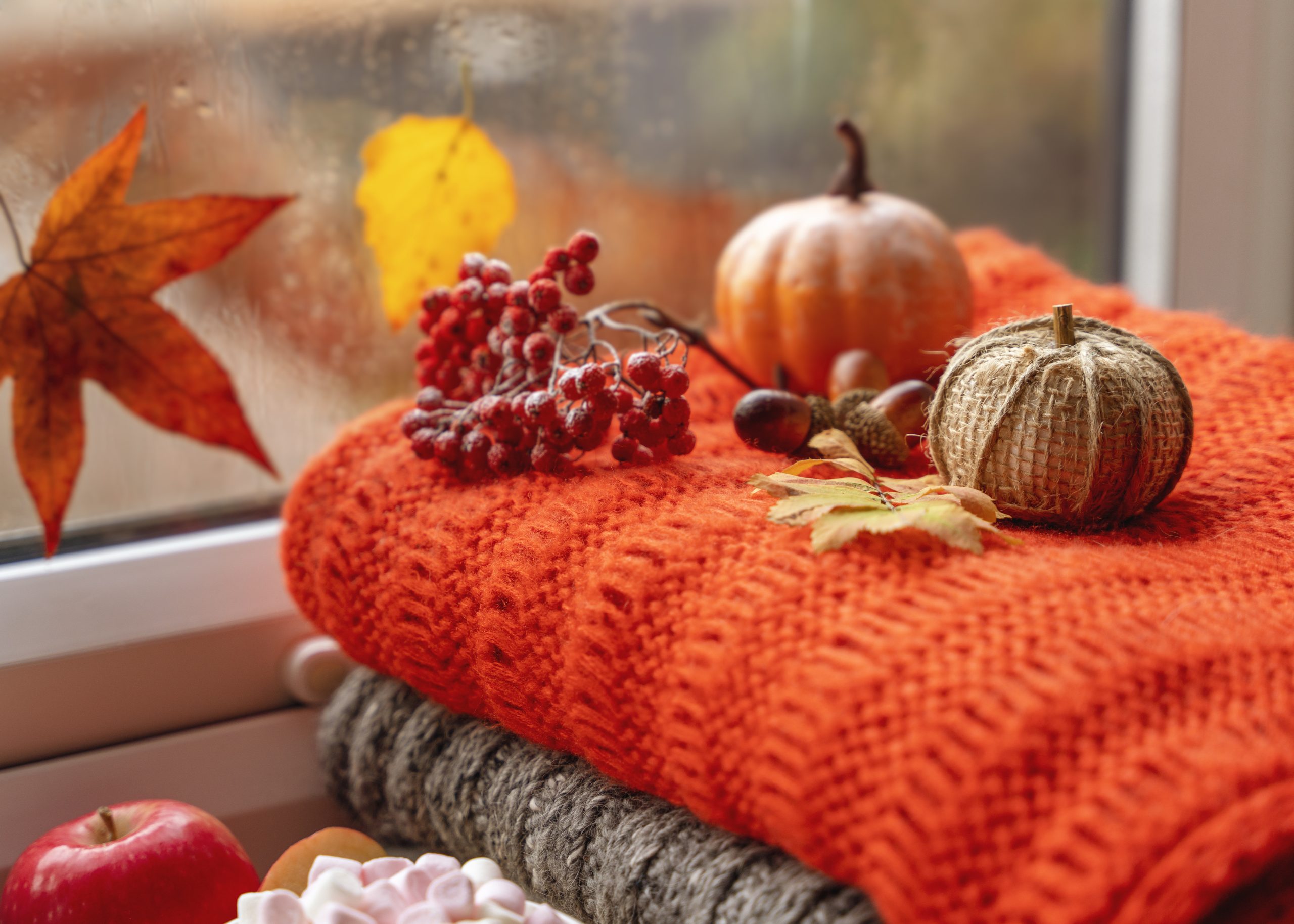 Autumn in our region is such a beautiful time of year. Crispness in the air, pumpkins, and apple cider, comfy sweaters.  And trees undergo a spectacular transformation, their leaves turning a brilliant symphony of gold, crimson and burnt orange, casting a warm and inviting glow that defines the beauty of the season. As we move indoors we begin to think about how to design a snug retreat in our homes.  Here are six ideas on how to create a cozy room in your home this autumn.
Warm Color Palette: Embrace the colors of autumn by incorporating warm tones into your room.  Choose deep oranges, burgundy, and earthy browns for pillows, throws, and curtains.
Textured Textiles:  Introduce soft and textured fabrics like knitted blankets, faux fur pillows, and plush cushions.  These textiles not only provide physical warmth but also add a tactile element to the space, and make it feel more inviting.
Ambient Lighting:  Enhance the cozy ambiance with warm lighting.  Consider using dimmable recessed lighting or string or fairy lights in a casual room for a festive setting, or candles to create a warm soft glo
Natural Elements: Bring the outdoors inside by incorporating natural elements.  Dried flowers, pinecones and branches can be used to create a visually appealing focal point adding a touch of rustic charm that aligns with the autumn season.
Layered Floor Coverings: Enhance coziness underfoot and add luxury by layering rugs.  Choose soft and plush textures in warm tones to fashion a welcoming feel.  This also adds insulation and overall comfort to the room.
Create A Reading Nook: Design a dedicated reading corner with a comfortable chair and pillows, accent lighting, your favorite books, and a few personal touches.  This adds a functional element to the room and encourages relaxation during cooler months.
Working with an Interior Designer will help your creativity flow while avoiding costly mistakes and allow you to enjoy the process of transforming your home into a cozy retreat this autumn.  Call Carole Lee Interiors today and let's begin a conversation.