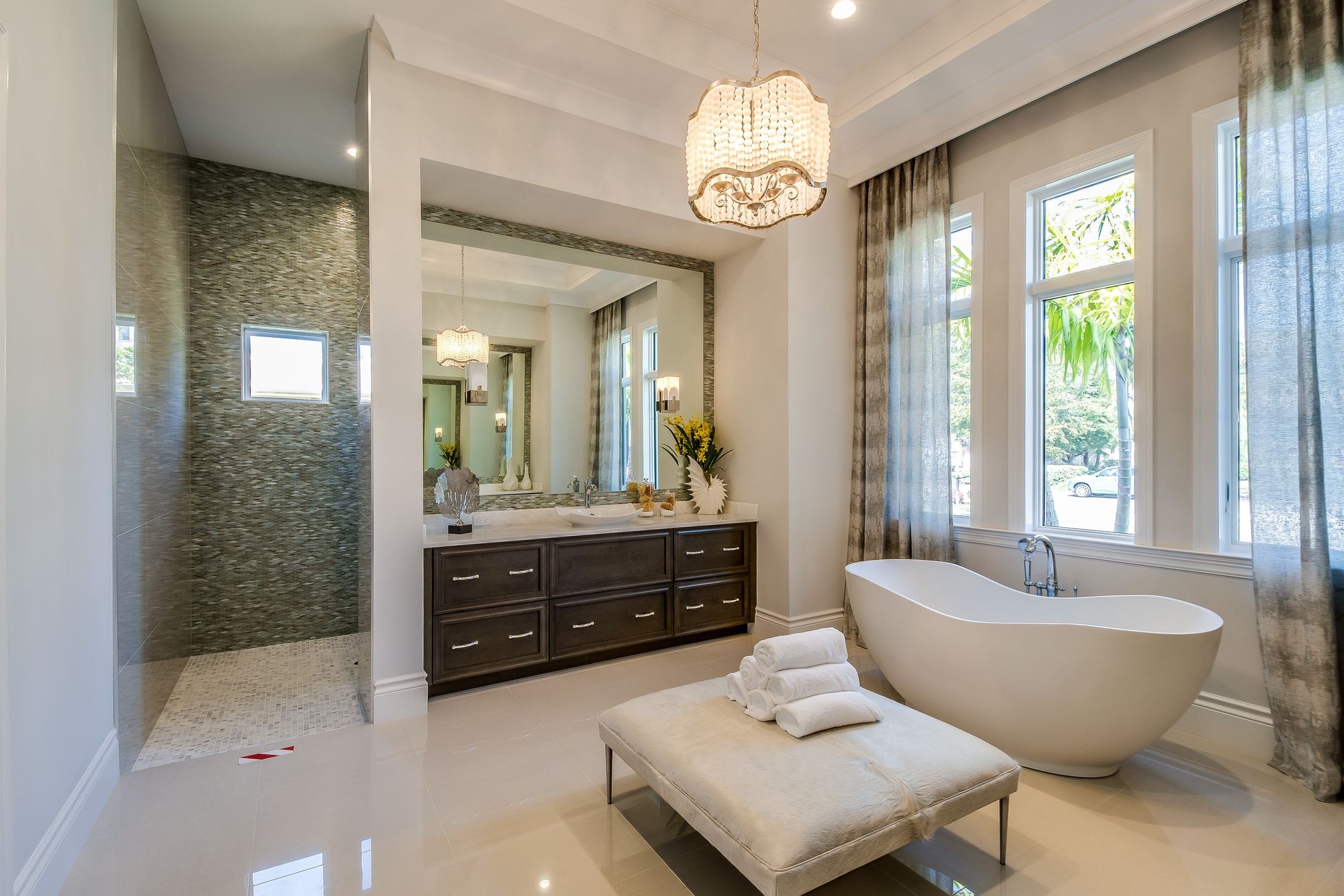 Now that there is a chill I the air, people are moving indoors and focusing on interior design and build projects that add a level of comfort to their lives.    One highly requested redo is to renovate or upgrade your existing bathroom. And while a bathroom renovation can seem daunting and does require time and an investment, with through planning and an experienced design and build team you can bring your bathroom ideas to life with minimal complications.
For over 30 years the team at Carole Lee Interiors has been renovating bathrooms using a step-by-step workflow process that helps walk each client through what to expect.
 Step One:  Interview & Inspection
Carole Lee will initially visit your home or office to determine what you are looking for, asking questions such as how many people will be using the room, how much storage you need, how much you want to spend, what you like about your current space and what should be changed.
Step Two: Review Samples
Carole Lee brings samples of all items that will be necessary to complete your project.  These may include tile, cabinetry, sinks, tubs, toilets, lighting, flooring, and fixtures. Together we review the basics of the materials, discuss how each item might work within your project goals, and begin to make selections.
Step Three: Meet the Team
By the second or third meeting you will be introduced to all members of the team who will work on your project.  For a bathroom project that could include a plumber, cabinet and tile installers, painter, electrician, and additional craftsmen. All tradesmen on the Carole Lee Interiors team are licensed and fully insured.
Step Four:  Provide an Estimate
Once all items have been selected you will receive a written estimate for project costs.  Carole Lee Interiors requires a 50% deposit to begin all projects.  No project begins until all materials such as tile, fixtures, tubs, sinks, toilets etc., are ordered, and RECEIVED by Carole Lee, Interiors to assure you have a minimum amount of time without the use of the room being renovated.
We invite you to contact Carole Lee Interiors today to schedule a consultation for your next project.