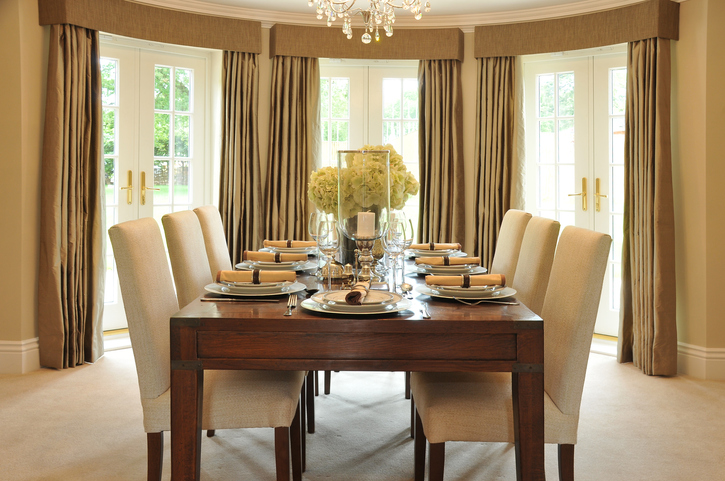 Unfortunately, some people may become intimidated by the idea of hiring a professional interior designer who provides both interior design and general contracting services. Perhaps you are concerned about the process of working with an interior design team, as well the potential costs associated with hiring a professional.
Carole Lee understands your fears and does her best to alleviate your concerns by providing easy access to each client and by offering a full suite of interior design and complete general contracting services. And, it's important to remember that as a professional interior designer she is a trained expert and can know what is best for your project. It is smart to trust the professionals to do what we only think we can do.  Here are five reasons why you should hire a full- service interior designer.
Avoid Costly Mistakes
The number one reason to hire a professional interior designer, like Carole Lee, is to avoid costly mistakes. Have you ever bought a piece of furniture that looked amazing in the store only to discover it was too big once you got home? Or, have you ever painted a room three or four times trying your best to get the perfect color, only to fail? Do you really understand all of the requirements and have the skills required to renovate your kitchen or bath? Mistakes can be real budget busters. Although it may seem like you may save money on DIY projects as opposed to paying an additional designers' fee, the truth is that hiring a designer can help you avoid costly mistakes and help you make decisions that will increase the value of your home. And Carole Lee will get the best value out of what you can spend. She is accustomed to working with a line item budget and will manage your project and understand where every penny is going.
Save Time
Let's face it.  Redecorating and renovating space requires a lot of work and a lot of time. Extensive background work must initially be completed with regards to the structure and location of the space, the different styles available and many minor details as well as serving as the liaison with many skilled tradespeople. Carole Lee Interiors will handle all of the details and make recommendations based on your specific dreams and goals.  As a full-service interior design and build firm, she provides turnkey solutions offering both interior design and general contracting services. As one project manager handling your entire project, she really saves you time.
Better Resources & Contacts
Carole Lee has curated a list of the best and most trusted resources and contacts for small, medium and major interior design projects. With advanced knowledge of construction practices for large scale projects and a network of plumbers, masons, carpenters and electricians she stands by the quality of work her team provides and knows it will be up to your standards.
A Complete Visual Story
As an ASID certified interior designer, Carole Lee has spent years training and working in her field. While working with you to decide on your décor style and goals, she presents a whole visual story, so you understand the projected outcome of your space before starting the work.  This provides a clear timeline of what to expect from start to finish. Without a designer providing direction your end result may not be what you expected or wanted.
A Trained Eye
Carole Lee is a trained designer so you get an immediate plan of action for your space with a pair of eyes that will catch things you are guaranteed to miss. She has spent years perfecting her craft and is trained to look at a space creatively, spatially and practically, paying attention to every detail; from the placement of furniture and lighting, to color palettes, traffic flow as well as what part of the room should be the focus to create the added WOW factor.
Contact Carole Lee today and let your dream space become a reality.